3 Simple Strategies to
Get Free MLM Leads
Who doesn't want more free MLM leads? This post will share with you three different ways that ANYONE can do.
Want Some Free MLM Leads?
With 95% of people unfulfilled from their jobs, why do people still struggle to get leads? It's because they are not thinking of their network marketing as a solution to the problem but as some magical thing they wished would just grow already!
First, before we get into the free mlm leads advice, you have to understand that this is a business about relationships, people and connections. If you suck as a person and you see everyone around you as a potential bonus check rather than a human being that has their own struggles and desires, you are going to struggle in this business regardless of how many MLM leads you are handed.
To Convert More MLM Leads, Work on YOURSELF
Read books like The power of positive thinking, think and grow rich, how to win friends and influence people or listen in on some of my power mind audios. The answer to YOU building your business should not just be tons of leads but for YOU to get better at converting and you can get better at converting by learning how to better connect, get it? Better connecting = better converting.
Ready for the Three Strategies?
First of all, none of these three strategies to get free MLM leads should make you at all nervous. I now know that some people are simply too entrenched in their belief patterns that they simply will never care enough to see if their warm market is open to changing their life so I have a work around for everyone.
1. Clever way to get referrals. I want you to go to your warm market and god forbid don't ask them if they are open to making money or any of those lines that might get them to signup. Let's all just assume they are burnt out and there is no way they would ever sign up. Now, if you know me, you know I don't believe that but the reason I am saying it this way is so that the people who would never go to their warm market, may actually go to them with this simple strategy. I want you to identify someone in your network marketing company's occupation that is having ANY success. Then, go to your warm market person that is NOT in that occupation and ask them this question, "Hey, I am doing this side thing and working close with _____________ (example occupation), are you friends with any ____________ that I could chat with to get their feedback?" Now the danger here is they may ask you about the side project and if you are uncomfortable with the idea of possibly enrolling them, say, oh, it's nothing big but teachers really dig it and re-ask for a referral carefully avoiding the possible signup from your warm market.
2. Do a Value Training in your area. One thing I used to do all the time is do local meetings that taught something. You see, these offline strategies are not crowded (versus all the online hype) and people like to attend trainings anyway. For example, you could find a local restaurant that has a back room, get them to agree to let you use it on their slow day (assuming some attendees will buy lunch) and put together a little training, advertise on craigs list and facebook for free and get leads on a weekly basis that way, AND, these free mlm leads would be quality as they are someone that actually came to YOUR event. Topics could be "How to use Facebook" or "How to use Pinterest" or you can get more specific if you wanted a particular occupation like "How to market your real estate on Twitter". This is a killer way to get free mlm leads and oh, by the way, record them if you do them, you can sell them later on. =)
3. Jump on our webinar tonight! Magnetic Sponsoring, one of the largest marketing companies in the network marketing world has asked me to come on their webinar tonight and share my 5 keys to generating 10-100 free mlm leads per day. This is going to be jam packed and we are gonna tear it up tonight and even do some question and answer for everyone. This is one night only and you can register for this free webinar here.
To Your Abundance!
If you enjoyed this post please comment and share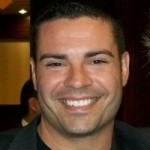 Ray Higdon
Skype: ray.higdon
Email: [email protected]
Work With Me – Numis Network
Image(s): FreeDigitalPhotos.net
PS: Clueless About How to Get Traffic on the Internet? Wanna Learn How? Watch This Free Webinar
If you enjoyed this post about 3 Simple Strategies to Get Free MLM Leads, retweet and comment please