16 Secrets of my
Network Marketing Blog to Get Leads
Today you are getting 16 of my secrets of getting leads through my Network Marketing blog.
IF you want more leads, signups and recruits, pay close attention to this one!
Should you Start a Home Based Business Blog?
Let me make it real clear for you…
IF you plan on being in the home business profession for any length of time..
You should start a network marketing blog as you will most assuredly wish you would have started earlier.
Do you know my story?
You know, the one I shared on Eric Worre's page?
It's true that I read a book called Go For No and decided to get myself out of my situation by going and getting 20 no's per day.
But do you want to know the truth?
I didn't like HAVING to go out and prospect every day, so I quietly started something that would forever change my business AND my life.
I started my Network Marketing Blog.
Since that decision my life has never been the same.
We Now Get 3,000-4,000 MLM Leads Per Month with This Multi Level Marketing Blog
You heard that right, we not get well over 3,000 MLM leads every single month from this little thing called
a Network Marketing blog.
IF you want to create the kind of results we have created, read on, you will learn 16 of my best secrets for getting leads, sales and recruits with a Network Marketing blog.
**Yes, these tips would actually work on ANY type of blog whether it is a direct sales blog, network marketing blog or truly any type of blog where you want more traffic and leads.
By the way, if you want my full training on this – Register for our Next Training Here
16 Secrets of my Network Marketing Blog to Get Leads and Sales
By the way, I have gotten these tips over the years from A LOT of amazing trainers like Ryan Deiss, Brian Dean and many more.
1. You should NEVER write a blog without first deciding what keyword phrase you would like to get traffic for. This is super basic but needs to be said as I see bloggers out there that have random titles on their blogs that will NEVER get any traffic from Google. But, this isn't actually the tip. The tip is that once you decide which keyword phrase to go after make sure you head on over to Google and search that keyword phrase you want to rank for. For example, if you want to rank for "Network Marketing Leader" then go to Google and search for "Network Marketing Leader" and scroll to the very bottom where it shows related keywords, like so:
Make sure you sprinkle as many of these related keywords in that same blog. You are simply using what Google thinks is relevant and will increase your chances of ranking for that keyword and getting more traffic.
2. Link to an Authority site. Now this goes against what most Network Marketers would think as most network marketers think in scarcity. IF we are still using the example of wanting to rank on Google for the term "Network Marketing Leader", when you search that term you will see people ranking high for that, see if you can find a higher authority on the topic or simply a more credible source. Every single day we have people link to our network marketing blog that actually helps THEIR site. Now, this does NOT mean to copy content from other blogs as that actually is proven to hurt your traffic but linking to a good article from a higher authority that is relevant to the keyword you are going after actually helps you.
3. Do you use Firefox? There's a cool add-on called SEO Doctor that is free to use and will tell you it's SEO diagnosis on any page you visit. Be sure to watch the below video to see exactly what I am talking about.
4. Use a PS line in your Network Marketing blog. My PS line at the bottom of each blog changes from time to time but what doesn't change is the fact that we generate income consistently from what we post there (feel free to scroll down to see what I am talking about.)
5. Use more personal pictures when possible and you can use either powerpoint or Canva to add some text to your images.
6. Start a Network Marketing blog tribe. This is an idea I have been sharing since way back in the days when I launched Pro Blog Academy about three or four years ago (we still sell copies of this every single week). A network marketing blog tribe is where you get together with others to help each other out. The toughest comment and share to get is the first one. You all agree to share and comment on each others blog so your multi level marketing blog doesn't look like a ghost town.
7. IF you have high ranking content of your own, support that by consistently linking to that content in new blog posts. You can find out if you have anything that ranks high with Google Webmaster Tools. Example: IF you have a blog post that ranks for a particular keyword high, write a new blog post with a related keyword or even the same keyword and link to that older post.
8. Speaking of high ranking blog posts, ANY high ranking (this does not mean ALL) you can go back and edit and sprinkle in some of those related keywords I talked about earlier.
9. Have a posting strategy. There are 14 places I promote each blog that I write. I actually share this in our Private Blogging Association, IF you are an existing blogger, feel free to email me to find out more [email protected]
10. IF you can get testimonials, do your best to get them in video format but don't stop there. Get those testimonials transcribed for only $1 a minute at Rev.com. These guys are super fast and super cheap. Then, take those transcriptions and use text in some places and the videos in other places, I share more about this strategy in the below video.
11. Use images and infographics to get people to Scroll. Getting people to scroll your website is important as Google actually monitors that. If someone scrolls then you get a virtual cookie from the search gods.
12. Use Buzzsumo to get ideas for content that was highly shared. Buzzsumo is super cool. You can search by keyword phrase to find out what content has been socially shared the very most. This will give you ideas and you can even search only by infographics and link to those in your content. I use the free version as it seems to be good enough for my needs.
13. In your "about you" page it isn't all about you. Many people will click your about you page on your network marketing blog and this is your chance to build a relationship with them, resonate with them and get them to want to work closer with you. Use the word YOU more than the word I in this page (and quite frankly ALL pages).
14. IF you have sales pages on your Network marketing blog (which you should). Make sure you have ONE option on your sales page, skip the social media "connect with me" buttons and instead have ONE option on your sales page, and that is, to buy.
15. IF you are selling info products on your blog, make sure you load that product with lots of bonuses and a big retail value to increase the chances that your visitors will actually buy.
16. The number one focus of your blog is NOT branding, NOR to build your other social media channels but to get LEADS. GET LEADS DAILY!
Video Overview of my MLM Blog Strategies
Most importantly, have fun! We LOVE our Network Marketing Blog and serving the profession in a way that is unique and fun. Here's the big question, did you get value? Comment below if you like these types of marketing tips to help you get more leads.
Did This Help You? If so, I would greatly appreciate if you commented below and shared on Facebook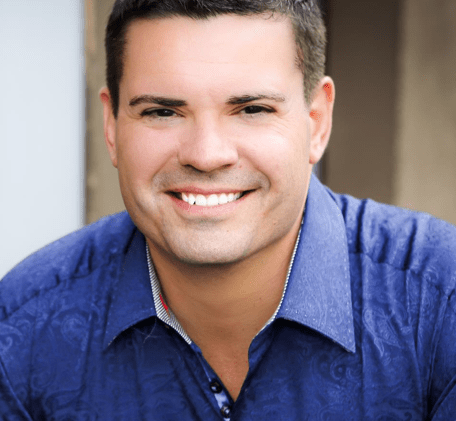 Ray Higdon's Network Marketing Blog
Skype: ray.higdon
Email: [email protected]
"I Teach You the Marketing, Mindset and Sales Strategies to Make More Money and Follow Your Passion!"
PS: If You Don't have a Team, Haven't Recruited Anyone (or less than 10 people), This is the Course you Should Get – Click Here
Network Marketing Wiki
If you enjoyed this post on 16 Secrets of my Network Marketing Blog to Get Leads, retweet and comment please