<<<<====Share Over Here =)
What is the Best MLM
Company to Join?
Without just pitching mine, I will attempt to answer the question of the what is the best MLM for YOU to join in this quick post.
Best Home Based Business?
Before we get into the heart of this article, know there are a LOT of options when it comes to home businesses. I just think that network marketing is the best option for a home based business for two major reasons:
1. It has built in leverage. I know a lot of people that quit their job to do a home based business but they never really owned the business, the business owned them. They went from 9-5 to 8-midnight and solely earned off their efforts. I think that model is STILL better than a job, don't get me wrong, but if you're only earning off your own efforts, you are still just trading dollars for hours.
2. The mentoring and training. This will lead us into the main point of the article but the mentoring and training you get with a good upline in a network marketing is worth tens or even hundreds of thousands of dollars. You just don't get that for cheap in any other model like you do in MLM.
So, what is the Best MLM Company for You?
Today I swung by the post office and ran into some friends of mine that used to attend my real estate events here in southwest Florida. A lot of times I run into people I have not seen in a long time and they ask me this question, (just as they did too) "What is the best MLM company to join now?"
Now, even though they have seen me focus on one MLM the last three years, go from Foreclosure to making over a million dollars, they think there's some new MLM out there that will take off and  be the perfect fit that will make them a lot of money. I believe they think because I have had a lot of success that it's "too late" to do well with the company I am a part of. That is most certainly NOT the case but let's just focus on how to pick the best MLM.
How to Increase Your Chances of Success
Having the flashiest or newest product, compensation plan or even company is not the ways to increase your chances of success. The single biggest things you should look for in a network marketing company, are Training, mentorship and grooming. Those are THE most valuable keys to deciding which network marketing company to join. Now, a false assumption is that when you join a top earner, they won't have time for you but that is totally inaccurate. What a top earner, and quite frankly, no one, SHOULD have time to do is cheer-lead you everyday and call you to increase your internal motivation. That is not the job of a mentor in network marketing, you should come to the table motivated and willing to be coached and learn how to become a top earner yourself. Choosing the best MLM for you has way more to do with what you are willing to do than what's "hot at the moment".
Which MLM Did I choose?
To me, the best MLM for my personal preference and what fit into what I wanted was Numis Network. You can see my sales funnel and actually get registered to win free silver here.
To Your Abundance!
Did This Blog Help You? If so, I would greatly appreciate if you commented below and shared on Facebook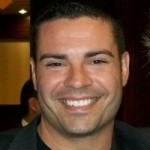 Ray Higdon
Skype: ray.higdon
Email: [email protected]
Work With Me – Numis Network
Image(s): FreeDigitalPhotos.net
PS: The Email Secrets of Obama Revealed in This Video

If you enjoyed this post about What is the Best MLM Company to Join?, retweet and comment please