You can study network marketing recruiting materials all day long but if you don't understand HOW to say things, your results won't be great.
Today we dive into a topic that I haven't heard other network marketing trainers talk about and that is tonality.
More Resources on Network Marketing Recruiting
How to use Social Media for Recruiting
How to Recruit your Cold Market
Tonality and Closing more Reps and Sales
Tonality, this is something I've yet to see any network marketing trainer actually cover, so I'll tackle it. Here's the thing about tonality, and I'm going to give you a few versions of this.
This is the big problem, most people, they're looking for a script. But if you use the wrong tonality in a network marketing recruiting script, it doesn't work.
When you call leads, you are facing a cynical and skeptical wall from most people. Most people when you get on the phone, they're like, "Who is this again?" They're real cynical, skeptical. You want to influence them with your tonality. Now tonality, your'e not going hypnotize someone to buy something that they're not going to buy. In the below video I give you the exact example of HOW to sound when you call your leads, this resource may also help you – How to Call and Follow up with your Leads
The second major use of tonality is when you're going for the close. I have to really practice to do this incorrectly, but if you're talking to somebody, and you'd like them to join your team, here's what not to do. Would you like to join? Would you like to join? Upswing. You don't upswing when you're wanting to cause influence. You don't want to do that, so here's how I've recruited hundreds and hundreds of people, and I'm sure someone on here recruited more. I'm sure, but I've recruited quite a few people.
IF you are serious about getting more results in your network marketing recruiting, be sure to watch the below video where I share:
How to sound when calling leads
How to sound when you want to get someone to join or buy
EXACTLY what I say to people after they have watched a presentation and more importantly HOW I sound
Recruiting Tonality
Was this helpful? Open your eyes a little? Feel free to share this with others if you got value and drop me a comment below if you dig me talking about sales and recruiting.
Did This Help You? If so, I would greatly appreciate it if you commented below and shared on Facebook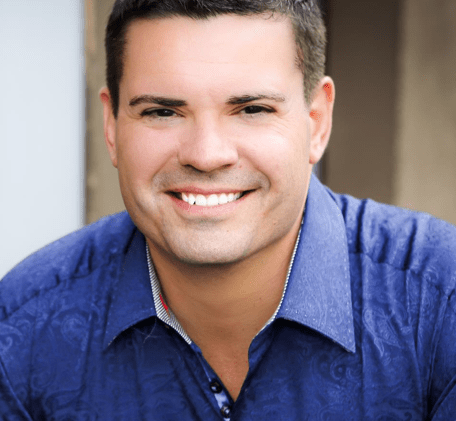 Ray Higdon's Network Marketing Blog
Skype: ray.higdon
Email: [email protected]
Periscope – Ray Higdon on Periscope
Considering Coaching? Check out my Work with Me tab and Survey where we Help People Everyday.
PS: If Your Upline Does Not Have a Step-By-Step Blueprint For ONLINE Marketing Success, Check This Out (Unless You Already Have Too Many Leads) – Click Here For Instant Access
If you enjoyed this post on Network Marketing Recruiting and your Tonality, retweet and comment please