Looking at Joining/Evaluating MLSP the Lead Generation Program (Or MLM Lead System Pro)?
To be quite honest,
some people, a lot of them, should NOT join MLSP
(My Lead System Pro, MLM Lead System Pro). My name is Ray Higdon. In less than 2 years I have recruited more than 200 people into my primary network marketing company by using online and offline tactics, some of which I learned from MLSP. This came after being frustrated by many webinars and ebooks I had read in regards to online MLM Marketing. By the way, I am the #1 income earner in my network marketing company so I am not just some hot shot guru trainer that had mild success 30 years ago that now only sells tactics that worked in the 70's and 80's, I am real in the field and I know what works. In this brief article I am going to shed light on some of the topics NONE of the guru's cover that prevent people from getting the type of results they really want. I am also going to dive into what is good, and, quite frankly, what people are NOT telling you about My Lead System Pro.
Should You Introduce Your Downline to My Lead System Pro?
The answer, in my opinion, is, it depends. If you have members of your downline looking at online mlm marketing because they are too scared or simply will not reach out to their warm market, it is rare that joining mlsp will help them. I believe the biggest misconception is that mlm lead system pro works quickly or overnight. However, if you have team members that you train via having the right type of routine, adding MLSP, the MLM lead generator to their arsenal can be very powerful. Network marketers that actually spend time prospecting (about 20% of all networkers)
are losing money if they do not have something like mlsp
. The reason I say that is most people you talk to are NOT looking for a business to join but rather looking for training on how to get leads, traffic, etc. MLSP can be that system that you offer people that tell you no to your network marketing company, and, you can, for the first time, create profit from people that tell you no!
Before you join MLSP
If you are looking to join
MLSP's Lead Generation System
, I would suggest watching the below video. In it I identify the traits of who should join and who should run for the hills! lol If you decide you would like to work with me and get guidance with MLSP, you can check it out on my page -
Ray Higdon and My Lead System Pro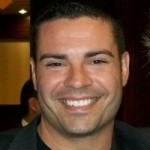 Ray Higdon Skype: ray.higdon Email:
[email protected]
PS: If Your Upline Does Not Have a Step-By-Step Blueprint For Success, Check This Out (Unless You Already Have Too Many Leads) – Click Here For Instant Access
Other posts I have about My Lead System pro are:
Where to start with online MLM Marketing
Leaked Audio from MLSP Workshop
MLM Marketing Mastermind
3 stages of online mlm marketing
Does attraction marketing confuse you?
Hope you enjoyed this page on MLSP - My Lead System Pro or MLM Lead System Pro.