<<<<=====Share on Facebook Here and Google+ above

If you Like, RETWEET HERE============>>>>
And Comment Below!
How to Recruit into MLSP (My Lead System Pro)
This blog post is to help people recruit others into MLSP or My Lead System Pro. You will learn some of the tactics I have used to recruit more than 450 people into the attraction marketing system.
1. Share MLSP System Campaigns on Social Media
MLSP has system campaigns in the back office and these are full length videos jam packed with content and value. These system campaigns are not selling anything but it is a great way to show off some of the value of mlm lead system pro without being pitchy. Here are some sample system campaigns I have shared to get more signups:
10 Ways to get 50 Leads Per Day
How to Recruit 10-20 Reps into your Network Marketing Company
2. Get People on the MLSP Weekly Webinars
Every single week MLSP has a weekly webinar filled with value and they also talk about some of the other benefits of being a member of my lead system pro. By promoting these free webinars people get a glimpse into the powerful community of MLSP and are more apt to join. If you are not getting notified of the webinars, you can get notified by registering here.
3. Use This MLSP Question on People That Tell You No
Here is the reality; even if you are a great MLM recruiter, more people will tell you no to joining your network marketing business than say yes. What do you do with the people that tell you no or the people that are already in an MLM company?
If you are a member of my lead system pro, you can create a profit from those that tell you no, in fact, I have made a LOT of money from people NOT in my company or team that decided to join my my lead system pro.
Here is the best question to ask people that do NOT join your company, "How are you doing with generating online leads?" Most people have no idea how to do this and MLSP teaches them how to do it so you can easily suggest my lead system pro as a solution to their problem (that you helped them realize).
Make sure (before you ask this question) that you have setup your first campaign in the back office of MLSP.
If you enjoyed this post please comment and share if you want more content like this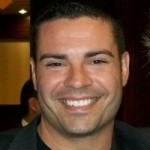 Ray Higdon
Skype: ray.higdon
Email: RayLHigdon@RayHigdon.com
Work With Me – Numis Network
Image: David Castillo Dominici / FreeDigitalPhotos.net
PS: If Your Upline Does Not Have a Step-By-Step Blueprint For Success, Check This Out (Unless You Already Have Too Many Leads) – Click Here For Instant Access


XXXXXXXXXX – Snag a Copy of My New Audio CD – XXXXXXXXXXXXX
If you Wanna Get Supercharged, Snag a copy of my brand new Audio CD that was just released called "Maintaining Your Power". This CD will have you strong like bull while prospecting and it also makes a great gift to your downline as well. You can now pick up a copy of this audio CD for only $14.95. You can buy by going here and be sure to ask about our bulk discount by emailing me at raylhigdon@rayhigdon.com
xxxxxxxxxxxxxxxxxxxxxxxxxxxxxxxx
If you enjoyed this blog on MLSP recruiting retweet and comment please